Polyolefin SwimAerobics Top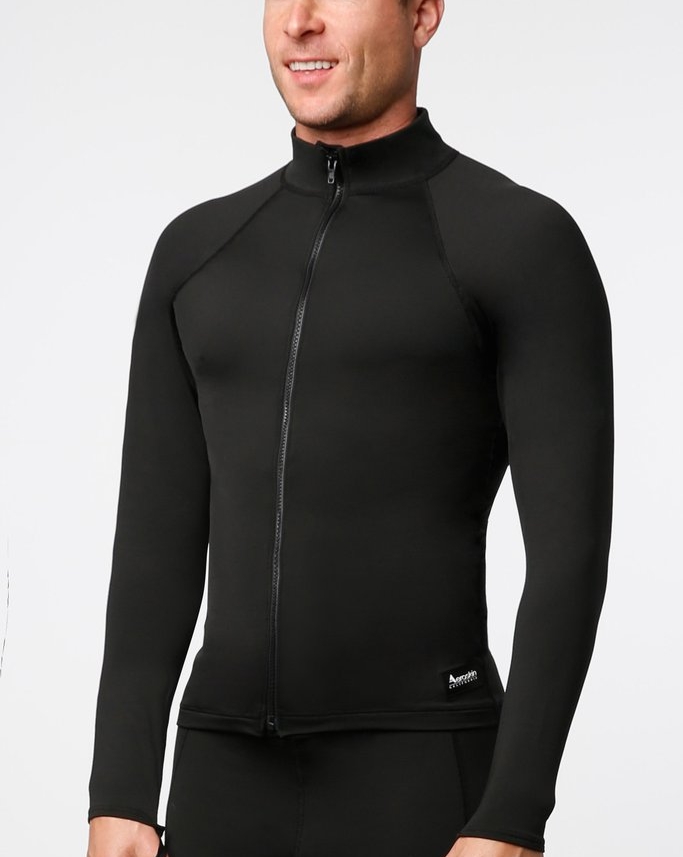 Polyolefin SwimAerobics Top
The Polyolefin 56 Swim Top was first made for our store - and is like no other water shirt! Combining the perfect fit of a raglan sleeve with a convenient front-zip design, this polyolefin design is one of Aeroskin hallmarks. UV protection, abrasion resistance, and color control all contribute to its quality and high esteem. When you need to layer for warmth, this piece is the hero of the day.
*Polyolefin construction
*Unique raglan long-sleeve front-zipper and fuzzy collar design
*Embedded antimicrobial micro-spheres protect against pathogens
*Abrasion resistance and color control ensure long-lasting suit
*UV Protected fabric keeps skin safe and doesn't oxidize
*Thermal protection for added warmth
*Elastic thumb bands to keep arms in place
*Neutral buoyancy
*This Aeroskin product is great for Scuba Diving, Swimming, Wind Surfing, Water Aerobics, Water Skiing, Jet Ski, Kayaking, Triathlon
*Proudly custom-made in the USA
Color: BLACK (for the longer-lasting quality).
Sizing is like no other clothing - must fit like a leotard in order to be warm. For sizing, please include your height and weight after you add it to the cart.
sale