Riffe International SPEARGUNS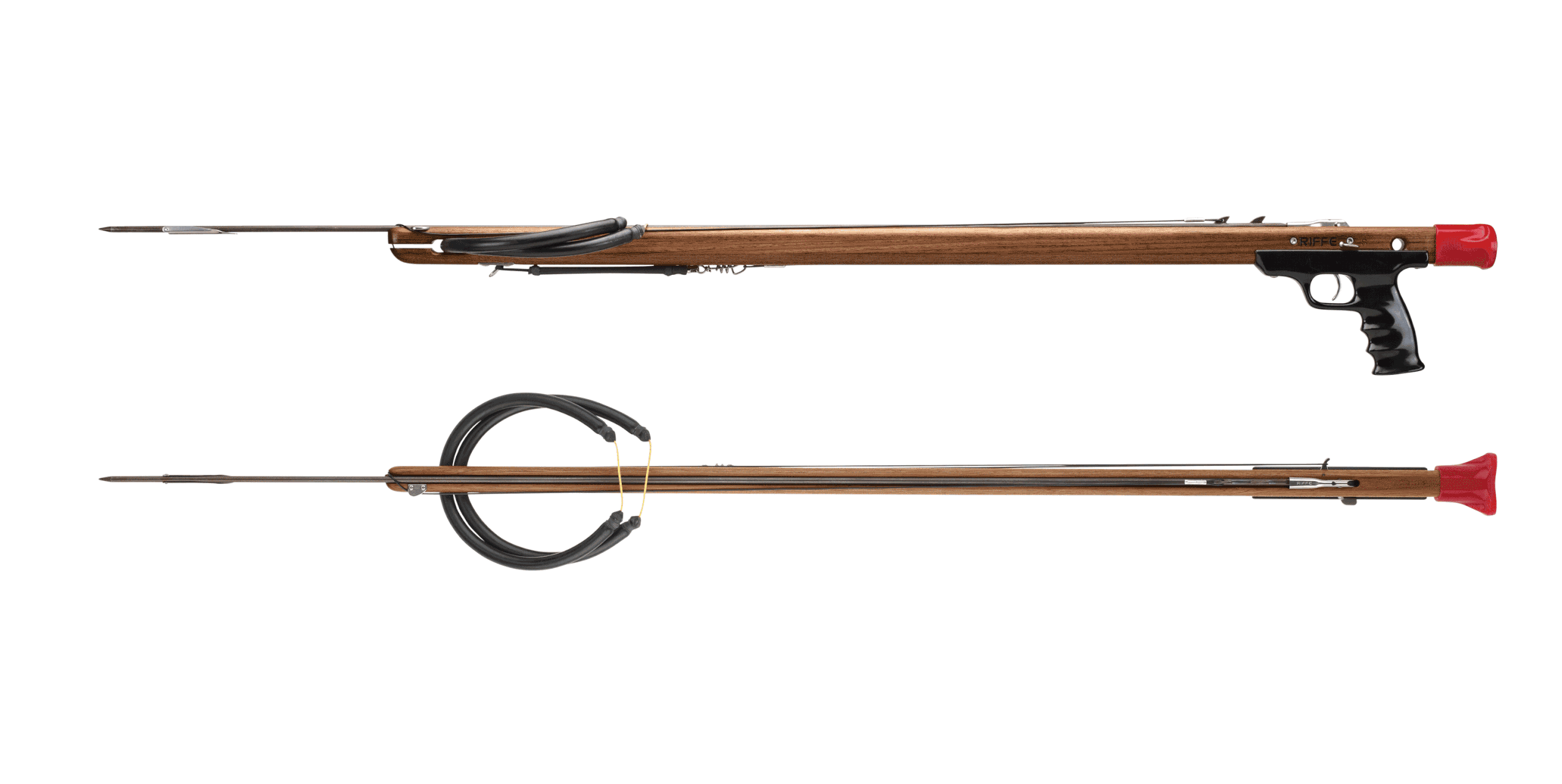 Riffe International SPEARGUNS
MAHOGANY COMPETITOR SERIES
RIFFE's Mahogany Competition Series. Using Mahogany hardwood offers a further competitively priced entry level speargun with the same quality and performance that Riffe exemplifies. Dense straight grain hardwood allows for a solid stock with no lamination required, maintaining straightness. Suitable for both entry level spearfishing and advanced divers who plan to hunt around kelp patties, reef, holes, and along the seafloor.
Sizes #0 (33"), #1 (39").
EURO SPEARGUN SERIES
RIFFE Euro Series wood spearguns are designed for all level of freedivers, spearfishers and divers. Featuring the Mag-Track which offers a faster shaft engagement and may be used for free shafting spearfishing.
RIFFE's Euro low profile designs are made with 3 vertical laminated teak wood sections and barrels are manufactured in a rectangular shape with radius corners for maximum beam strength. A bolted front muzzle for adds more strength. All RIFFE Euro wood speargun series models come standard with threaded stainless steel reel inserts for mounting a reel.
sale